The ethnic diversity of Austin is one of its strengths. Knowing English and Spanish enables Austinites to communicate with nearly everyone in town. In this post, we are going to provide an overview (below the form) of our Spanish lessons in Austin and offer you a free orientation for you and your staff. Fill out the form or call us directly at (512) 350-8757.
Be sure to mention your current Spanish level and the type of Spanish course that interests you. Tell us a convenient time for you to chat by phone so we can answer your questions and schedule your free orientation. We look forward to hearing from you!
Professional Teachers
The secret to our engaging lessons isn't really a secret. Our instructors bring their passion for teaching to each lesson. They make the language come alive for total beginners, for advanced learners and everyone in between. Also, each of our instructors meets the high standards of professionalism that we demand from our staff. We are native Spanish speakers and are highly experienced at guiding students towards fluency.
Conversational Spanish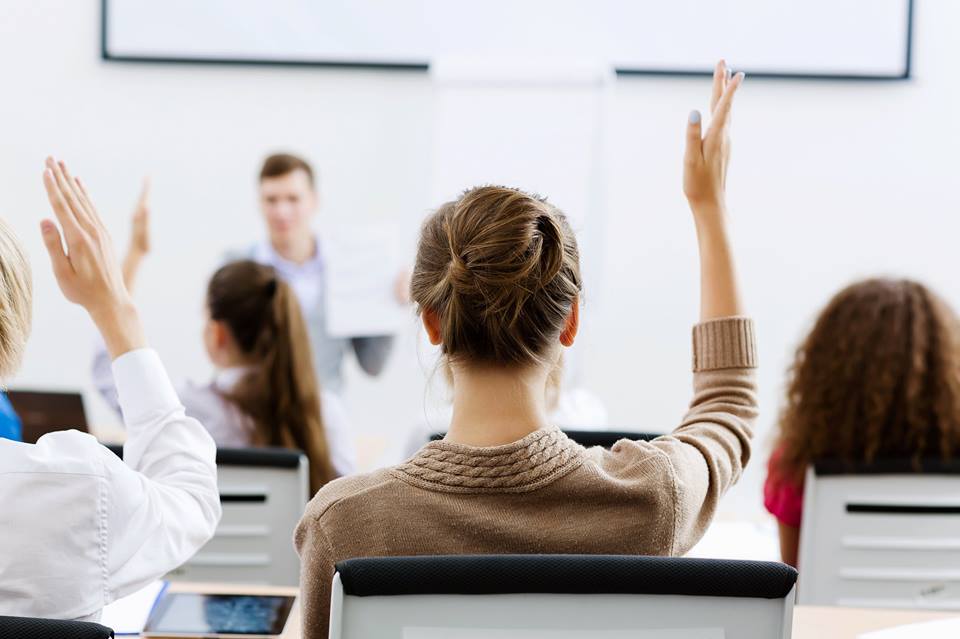 Everybody has their own style of learning. Most of us are visual learners. Unfortunately, none of us are visual speakers. If you're one of those learners who must see a word before you can say it, don't worry … we have plenty of materials for you to read and study. However, our lessons are primarily designed to develop the skills of our students so they can informally converse in Spanish. Although we do spend time reading and writing the language, our primary emphasis is to speak and understand it.
Dynamic Lessons
We make this happen with practical, engaging lessons which keep the learners learning from one class to the next. Also, we provide plenty of structure in our lessons to help students grasp the complexity of Spanish grammar. But our lessons never become like the boring, dry Spanish classes from grade school. Instead, we challenge students at their current level by mixing new material with words and subjects they have already learned. As a result, this makes for some exciting classes where students sense their Spanish progress and are excited to use it.
Spanish Classes in Austin
We adapt our lessons to the levels and needs of participating students. Our emphasis is to teach students how to teach themselves so they will continue making progress outside of our classes.
Flexible Scheduling
Each of our classes is 90 minutes long. The schedule we recommend is to have two of these classes each week, although some of our clients have only one weekly class. It simply depends on your goals. Those who wish to make faster progress will schedule 3 or more classes per week in addition to their at-home studies.
Maximum Participation
We keep our students in level-appropriate groups so that no student gets lost in a hard lesson nor bored in an easy one. Our minimum group size is 3 students and our maximum is 8. We ensure that each student receives an equal amount of attention from the instructor so that he or she has plenty of opportunities to speak and engage with the class.
We emphasize a "first things first" approach to learning Spanish in which students start out by learning the most common words and phrases. Then, as the lessons begin to focus on subjects of secondary importance, the fundamental lessons are continually reinforced through our conversations. We use a variety of texts during our lessons, most of which were written by our instructors.
Course Itinerary
Students at the beginner level will maintain basic conversations within the first 10 classes. Within the first 30 classes, we cover a full survey of the present tense in addition to the foundations of the language. This includes 100 of the most common verbs, all the essential fundamentals of grammar and hundreds of common vocabulary words. Then, after the first block of 30 classes, the course will focus on the past tenses and other advanced concepts. Intermediate and advanced groups will rely less on textbooks and will dedicate more time to conversational exchanges in which new material is gradually introduced and reinforced.
Learning another language is a worthy investment. The average student will need many lessons to reach their desired goals. Therefore, it's smart to share the cost of the lessons with others. Depending on the number of students in your group, the cost per student per class will range from $20 to $25.
Make Spanish a Benefit of Your Business
The Junior League of Austin developed our onsite classes into a Spanish Immersion Program for its volunteers. As a result, these volunteers then enter regular community placements in the spring where they apply their newfound Spanish skills. Read all about it here. Spanish classes in Austin
Zaida was a wonderful teacher! I love the way she teaches and I look forward to taking more classes with her. Spanish classes in Austin
We Go to You
To make the Spanish-learning process a little more convenient for our students, we go to their locations to conduct our classes. We fight the Austin traffic so you don't have to. Consequently, our students relax and learn in a familiar setting. Also, for those students who wish to get away, we arrange to meet in quiet, convenient locations.
Private Spanish Lessons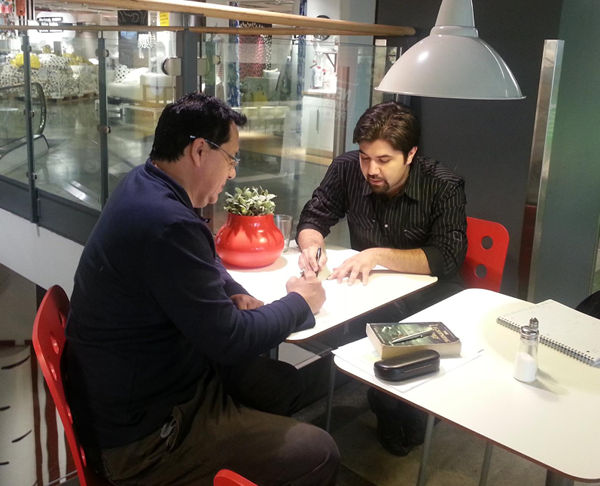 For those who wish to learn in a one-to-one setting, private lessons are the way to go. Instead of catching up with the more advanced students in a group or listening to concepts you already learned, private students receive in-depth instruction at their level. Our 15-hour Private Spanish Course starts at just $690. The student and the teacher flexibly schedule their lessons. This is by far the quickest way for students to make progress in learning the language.
Spanish Classes Austin
spanish classes austin, spanish classes austin, spanish classes austin, spanish classes austin, spanish classes austin,