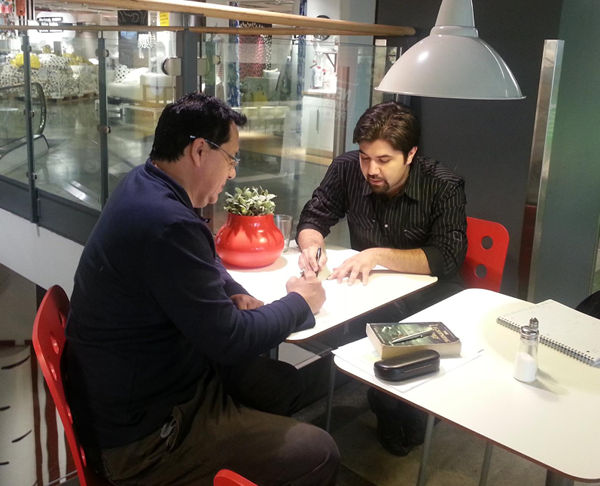 The First Lesson Is on Us
Lots of people wish to learn Spanish or some other language. But many of them don't know where to begin. "Should I get a book?" "Buy software?" "Hire a tutor?" This indecision usually prevents them from taking any action at all.  spanish classes austin free
For this reason, we would like to take the first step by offering a free introductory lesson to anyone who's eager to learn Spanish. This is a great opportunity to get the personal attention of a professional teacher in a private lesson.
In your free lesson, we will:
assess your current level and your style of learning

discuss your Spanish-speaking goals and how to achieve them
We're confident that our professional teachers and dynamic lessons will spur you to action. Click here to learn more about our Spanish classes in Austin. A block of 10 private lessons (15 total hours) is $690. Get a friend or two to join you for a group course and your cost goes down considerably. It takes a while to learn a language and it's so much more fun when others are involved.
Learn Spanish at Work
Learning a language is already a challenge. It doesn't need to be complicated any further. Therefore, we keep our lessons simple and convenient for our students. We go to their offices, to their homes and to nearby places.
It takes time and patience to learn a language. We'll work with your schedule to guide you through the process. Let us know what kind of course works best for you and your staff.
While only 20% of Americans speak another language1, being bilingual creates a major advantage in the job market for Spanish-speaking employees. Give us a call at 512 350 8757 or fill out the form below to set up your free introductory lesson.