Have you always wanted to play the guitar? Do you aspire to play professionally? Or do you just want to play for the fun of it? If these sound like your goals, we have a dynamic guitar instructor who will help you to achieve them! (tag: guitar lessons houston heights)
"I've been playing for over 20 years and Mike is still able to teach me new stuff…check him out!" – Barry Provost
Michael Sgarlata is an effective, engaging guitar instructor. He teaches guitar to students at any level…from total beginners to seasoned guitarists. He teaches adults and kids aged 8 and up. Centrally located in the Houston Heights area, Michael conducts his lessons at his own private studio. It's a distraction-free environment which greatly contributes to the learning experience.
Continue reading below to learn more about Michael's background and teaching methods. You can also send us a message or ask questions on the contact form. Michael offers two lessons packages: four 30-minute lessons for $125 or four 1-hour lessons for $200. Details are below.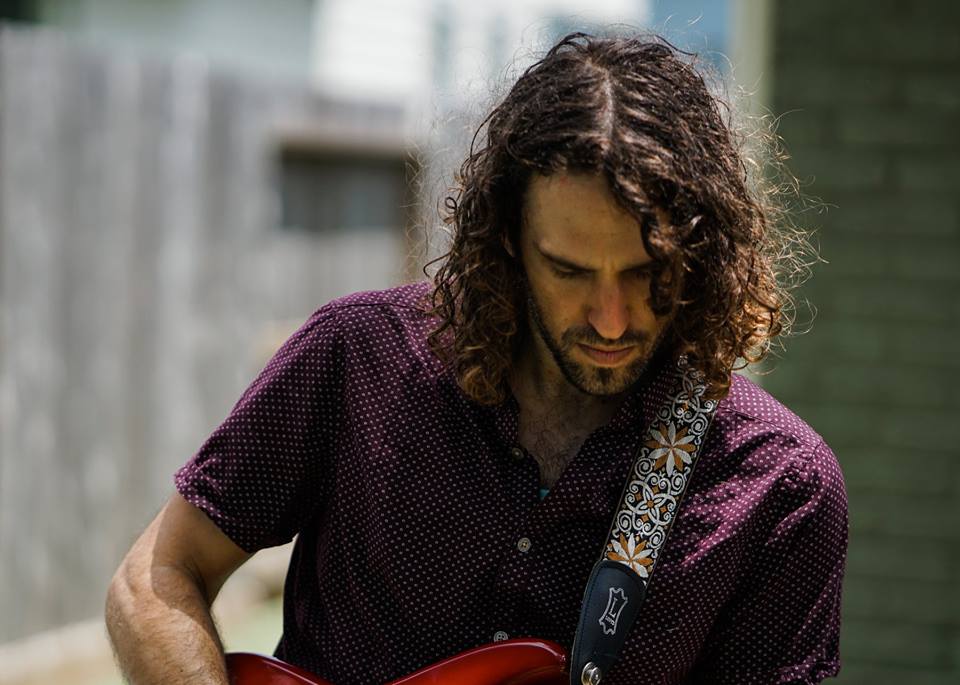 What to Expect
Michael conducts all his lessons at the private studio in his home. He provides everything required for the lessons; metronome, music stand, guitar picks, amplifiers, cables, books and printouts. You'll just need to show up with a guitar. (tag: guitar lessons houston heights)
During the first lesson, Michael takes time to engage with new students to clearly understand their music goals. Sometimes these goals aren't clear to the students themselves. But that initial mini-interview enables Michael to assess their inspirations. From that point, the direction and approach for the lessons is clear. It's a very important step in the process.
After that first lesson, beginners will capably play a couple of chords or a melody. Michael builds his students' confidence with one skill after another. He teaches at their pace. He gives them the time and patience to be comfortable playing. And he practically demonstrates the techniques and practices they need to succeed. Every aspect of the lessons is structured to lead students towards proficiency at the guitar. (tag: guitar lessons houston heights)
"I teach all styles of guitar playing. It doesn't matter if you're interested in playing acoustic guitar or taking electric guitar lessons. Over the years,  I've studied, taught and played many different styles including rock guitar, blues guitar, jazz, folk, bluegrass, country, R&B, heavy metal, classical, praise and worship or fingerstyle. I can help you learn the techniques and theory behind each guitar style."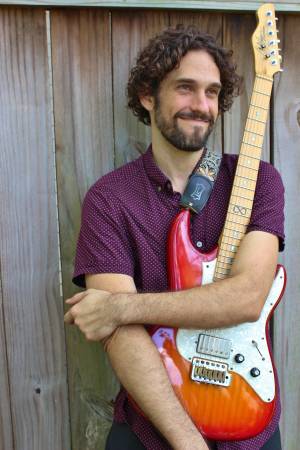 Michael Sgarlata – Guitar Lessons Houston Heights
Michael Sgarlata grew up in Apple Valley, California where he first started his musical journey at the age of 8. He started with the alto saxophone. He performed with the Apple Valley High School Marching Band and Jazz Band. During his freshman year of high school, he got his first guitar. After his brother taught him how to play Enter Sandman by Metallica, Michael fell in love with the instrument. He taught himself and advanced his skills by studying classical guitar with Rich Sumner at college for four years.
In 2009, Michael was accepted to Berklee College of Music in Boston. He studied jazz guitar for one year before transferring to Musicians Institute of Los Angeles. Michael studied rock, pop and blues at the Musicians Institute with some renowned artists such as Dave Weiner, Jaime Kime and Alex Machacek. After leaving MI in 2012, Michael moved to Texas and performed with a Houston band named Enloom.
He then began teaching guitar at various elementary schools with IKIDS After School Program. Michael taught guitar with IKIDS for two years before becoming a full-time instructor at Cy Fair Music and Arts in which he taught 35+ students a week. Michael now works as a full-time freelance guitar instructor at his home studio. In addition to providing guitar lessons, Michael is also the main guitarist and composer for Small Deal, a Houston funk band.
Tailored Exercises, Effective Lessons
"I've been having private weekly lessons with Michael since January 2017. I'm nearly 50 years old with no musical background and having never picked up a guitar before you can imagine it's been a challenge for both of us. Fortunately, Michael is a wonderful teacher and has worked tirelessly with me. He is always calm and polite and gives great feedback. He analyzes where I am struggling and provides tailored exercises to help. I'm learning at a pace I am comfortable with while at the same being pushed enough to progress. He knows all the different styles and guitar legends and it's been fascinating learning music from different artists." –John Lee
As with any type of learning process that requires lots of practice, the bulk of a student's progress is going to occur between the lessons. Michael spends much of his lesson time training students on how to practice. If you're ready to get started with your own lessons…of if you'd like to learn more, fill out the following form and we'll promptly respond. We're excited to help you reach your guitar goals!